Remember: Candy and Puppies Don't Mix
October 19, 2017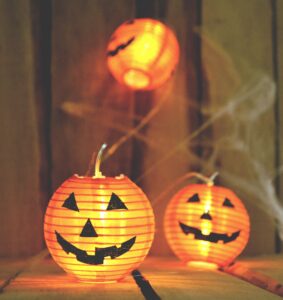 Halloween is a time of trick or treat, costumes, and haunted houses! However, the best part of Halloween is of course all the candy! Although it's hard to say no to those adorable puppy eyes, sometimes a tasty candy for you could be harmful to your furry friend.
Puppies do not process fats, sugars, and other "human food" components the same way we do.
If your pup were to eat artificial sweeteners they may experience:
– Dangerously low levels of blood sugar
– Vomiting
– Seizures
– Liver failure
– Coma
Although it's delicious to us. Chocolate acts as a stimulant to your puppy and may cause:
– Diarrheas
– High heart rate
– Muscle tremors
– Seizures
You can satisfy your pups craving for a sweet treat this Halloween with some homemade candy corn treats that is both safe and delicious for your furry friend!
Ingredients:
● 2 bananas
● 1 cup of plain non-fat yogurt
● ½ cup canned pumpkin
● Ice cube tray
Directions:
1. First, add 1/3 of plain nonfat yogurt on the ice cube tray, and then place in the freezer for two hours.
2. Mix ½ cup of yogurt with the canned pumpkin. Stir until it is completely mixed and pour over the frozen yogurt.
3. Put in the freezer for 1-2 hours.
4. Mash the bananas in a bowl and stir with the yogurt. Pour over the frozen pumpkin layer in the ice cube.
5. Freeze until set.
6. Pop the treats out and enjoy!
Keep your fur-baby safe this Halloween by keeping all your sweet candy in a secure place and out of reach of your puppy. Hope you have a safe and fun Halloween from your friends at Petland Florida.